Making Moving Easy for Seniors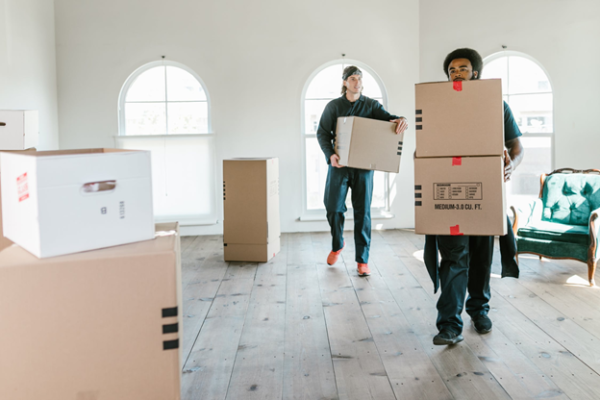 Making Moving Easy for Seniors With Senior Move Managers
Moving can be stressful for anyone, but changing homes as a senior doesn't have to be overwhelming. Senior moving services have streamlined the way that seniors move, making it easier than ever for you to get out of your current home and into your new one in no time. Here are some helpful tips for seniors considering a big move, courtesy of R & R Real Estate Partners.
Find the Right Home
Many seniors already know the area they'd like to move to when the time comes, whether they're aiming to be closer to grandchildren or a coastal town that has been a retirement dream for years. Wherever you want to end up, do your research beforehand to see what the market is like. Look online for important information such as home costs and crime rates in specific neighborhoods to help you narrow it down. Once you've pinned down the area, engage a great real estate agent to share knowledge of that specific market with you and help you find your dream home.
Shop around for home loans. There are many options that require no or a very small down payment. If you are a veteran, you can benefit from VA loans that allow you to purchase a home with little to no money down. Qualifying service members can take advantage of benefits like no down payment, lower monthly payments and 30 year VA mortgage rates. The VA funding fee can also be financed into the loan, so out of pocket costs are minimal.
Hire a Senior Move Manager
Once you've found the perfect home, it's time to engage a senior move manager to take care of the rest. Parent Giving explains senior move managers offer a number of services that take the stress of moving off of your hands.
Senior moving services can also draw up plans of your future home so that you can decide on the layout of the room and where each item you take with you will go. This is a great way to ensure that you have enough space and can help you understand what items you may not want to bring along.
Decluttering and Divesting
Many seniors find themselves with an abundance of unneeded items that they've acquired over their lifetimes. Maryville University warns that clutter can be detrimental to seniors in many ways, though. Clutter often equates to tripping hazards for older adults whose mobility is waning, and it also contributes to reduced mental well-being.
Senior move managers can help you declutter and determine what you want to take with you and what you no longer need. After you've gone through everything with them, they can deliver or dispose of items as needed.
For those objects you'd like to sell, senior move managers can connect you to professionals who can get you the best price for them. Often, these services have estate sales experts on their payroll who can manage the sales for you.
Packing and Unpacking
Senior move managers handle the down and dirty of professionally packing up your home. Though the managers may not handle the move themselves, they can arrange for your belongings to be moved by professionals so you don't have to worry about the time and energy such an endeavor requires.
Once your items have been delivered to your new home, your senior move manager can handle the unpacking and set up your home in the manner you chose when drawing up the plans.
Don't let the pain and hassle of moving be yours to shoulder alone. Once you've found the perfect home, rely on a senior move manager's expertise to get you set up quickly and professionally. That way, you can kick up your feet and enjoy your retirement.
R & R Real Estate Partners understand that you need someone who knows this area inside and out! They can work with you to find the right home at the right price for you, including all the neighborhood amenities that matter – not to mention the essential criteria you have for your ideal home. Contact us today to get started!