A Guide to Downsizing With Your Pet
Downsizing with a pet can be complicated. With a plan, however, you'll be glad to have your furry friend with you when you move into your new home. Courtesy of R & R Real Estate Partners, this helpful downsizing guide to help ease through what might otherwise be a stressful endeavor.
Preparing Your Home For Sale
Before a house hits the market, it should be ready for showings. This means removing extra furniture, unnecessary clothing, and other belongings that don't help showcase the home. It's best to remove these things before potential buyers arrive, since it gives them an accurate picture of how much space they'll have. Obviously, the home should get a once over from a grounds crew and domestic service.
Downsize Effectively
Minimalism is an effective method to make sure your possessions fit comfortably in your next home—and keep your moving costs low. By focusing on essentials and selling or donating what you don't need, you can declutter and be ready for change.
Preparing Your Pet
A short to-do list:
Update your pets collar ID and microchip
Visit your vet for any necessary pet travel certificates
Check any medications your pet needs
Consider a pet travel crate
Bring your pet's favorite toys and treats
Also, take the time to invest in a larger crate for bigger dogs
Pets are sensitive to changes in their environment, so if possible, prepare them for your move before you pack up. If they are used to getting lots of exercise every day, consider bringing them for a walk around the new neighborhood. This will help them become familiar with their new home.
Finding a New Home For You and Your Pet
When taking out a mortgage, lenders will work out your debt-to-income ratio to see how much you can realistically afford to pay. This includes all forms of debt and credit card payments, medical bills, personal loans, and auto loans. Subtract monthly housing costs (mortgage/rent) from total monthly debt obligations to arrive at a clear picture of what you can afford. If you're considering adding new monthly expenses like home improvements, now is a good time to incorporate them into the calculations as well.
Modification to Your New Home
If you're downsizing with a pet, there are some modifications you can make to your new home to ensure your pet is comfortable and safe. You'll need a place for your pet to do their business, so be sure to investigate home additions like garden fences, dog houses, hardwood floors for easy clean-up, and doggy doors beforehand.
If your property needs a fence, connect with local contractors in your area. Before choosing a fencing contractor for a quote and discussing your needs, you can gauge companies by looking at fencing reviews online. Homeowners can expect to pay $4,500 on average for a new fence. Prices will change depending on materials, size, and location. Before choosing a fence installer, check they're fully licensed, insured, and qualified to handle underground utility lines.
Your Dream Home
When it's time for a smaller home, you'll be closer to your furry friend with fewer rooms to maintain. The best part about downsizing with your pet is taking your pet. Plan ahead and procure a larger crate for your dog, and you'll be good to go!
R & R Real Estate Partners provides all the information you need to buy or sell real estate in Albuquerque, Rio Rancho, Corrales, Placitas, Los Lunas, and New Mexico. Call 505-280-6365.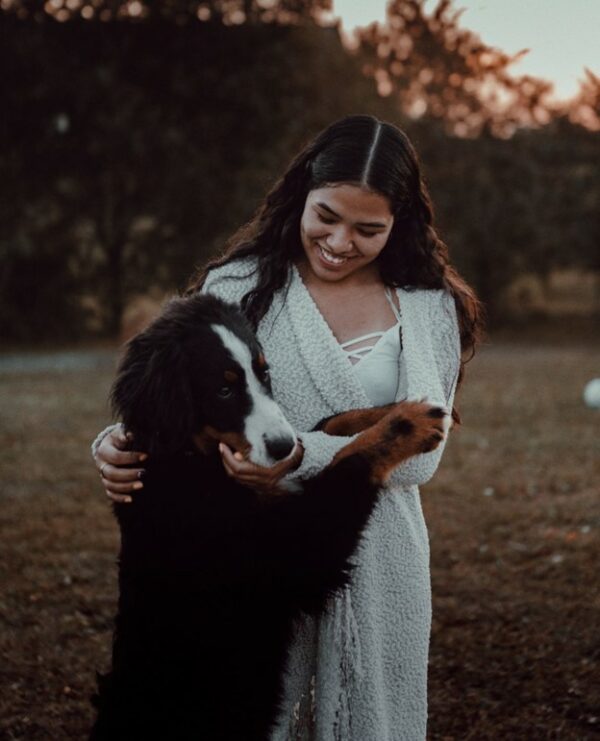 Image via Pexels